Members can add any job postings available or space available for rent. Please email us at info@oldorchardbeachmaine.com with a short paragraph on your posting and relevant contact information.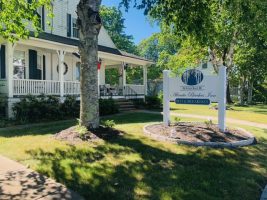 ATLANTIC BIRCHES INN
Housekeepers Needed
Housekeepers needed 4 hours per day (more if they want). Hours can vary but in general 11 am to 3 pm. The job entails general housekeeping (room turnover, general cleaning, yard work and pool upkeep).
Rate $15 per hour/Contact – Meg at 207-934-5295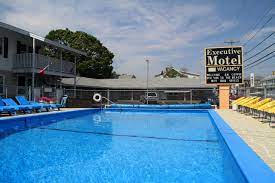 EXECUTIVE MOTEL
Housekeepers, Pool/Laundry Position
Two openings for Housekeepers. Will pay $ 18.00 per hour plus a year end bonus.  Usual hours are 9-1:00, please contact Mary Jerome at the Executive Motel 207-934-4637.
One opening for Pool/Laundry position $ 19.00 P/H hours are 9:00-3:00 plus a year end bonus. This position take care of the swimming pool, folds towels daily, mows lawn etc.  please contact Mary Jerome at the Executive Motel 207-934-4637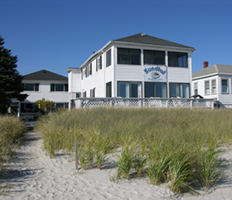 SUNDIAL OCEANFRONT SUITES
Housekeepers, Part-Time on Saturdays
Sundial Oceanfront Suites is looking for housekeepers for the summer season to work 9:30am – 2:30 on Saturdays. You can call or text Keith at 207-450-7225 for more information.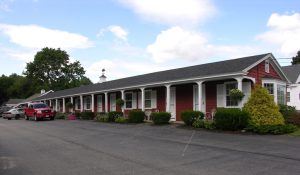 PRIDE MOTEL & COTTAGES
Cleaners, 25 – 35 Hours per Week
We are Pride Motel and Cottages looking for some cleaners for the summer season. The hours are 25-35 hours. You can send us a resume to info@pridemotel.com or give us a phone call at 207-883-4816. Thank you.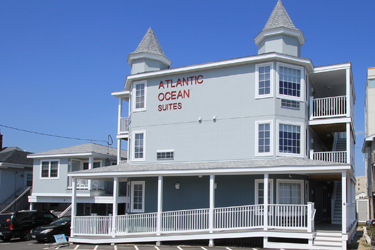 ATLANTIC OCEAN SUITES
Housekeeper, full and part time
We aren't just about giving guests a clean suite with freshly made beds. Atlantic Ocean Suites is an experience that is memorable and unique for our guests. Our staff are skilled in a wide range of housekeeping functions with responsibility for maintaining the appearance and cleanliness of the whole hotel. If interested, please call (207) 934-0678 to apply.
General Summary of Duties
Under the general direction of the Manager, responsible for keeping the facility clean, including sweeping, vacuuming, mopping and dusting in the suites and in the common areas. Also, provides common supplies to each room including toilet paper and tissues.
Clean guest rooms according to standards within allotted time frame by sweeping, mopping, scrubbing, or vacuuming.
Change bed linens and replace towels and other amenities.
Clean and polish furniture and fixtures; dust furniture, walls or equipment.
Notify managers concerning the need for repairs in guest rooms.
Process guest items left in rooms according to lost and found policy.
Follow sustainability guidelines and practices
Practice safe work habits, wear protective safety equipment.
Perform other duties as requested by management.
Work schedule varies and may include working on holidays, and weekends.
Requires standing for extended periods, climbing stairs, walking, pushing and pulling, reaching, bending, squatting, kneeling, lifting up to 20 pounds and use of cleaning chemicals.
Salary: $16.50 and up.  Potential bonus available.
Front Desk / Receptionist Full and part time
We are looking for a front desk receptionist for a suites hotel with strong communication, computer, and phone skills.   Tasks involve booking of suites, and properly handling of inquiries. Positive attitude is a must.
General Requirements
Maintain a warm and friendly demeanor at all times.
Must be able to effectively communicate both verbally and written, with all level of employees and guests in an attentive, friendly, courteous and service oriented manner.
Must be effective at listening to, understanding, and clarifying concerns raised by employees and guests.
Must be able to multitask and prioritize departmental functions to meet deadlines.
Approach all encounters with guests and employees in an attentive, friendly, courteous and service-oriented manner.
Maintain high standards of personal appearance and grooming.
Must be able to understand and apply complex information, data, etc. from various sources to meet appropriate objectives.
Must be able to cross-train in other hotel related areas.
Must be able to maintain confidentiality of information.
Must be able to show initiative, including anticipating guest or operational needs.
Perform other duties as requested by management.
Fundamental Requirements
Greet and welcome all guests approaching the Front Desk.
Answer guest inquiries about hotel services, facilities and hours of operation in a timely manner.
Follow all cash handling and credit policies.
Obtain all necessary information when taking room reservations and follow the rate-quoting scenario.
Handle check-ins and checkouts in a friendly, efficient and courteous manner.
Fully comprehend and be able to operate all relevant aspects of the Front Desk computer system.
Maintain a clean work area.
Salary: $16.50 and up.  Potential bonus available.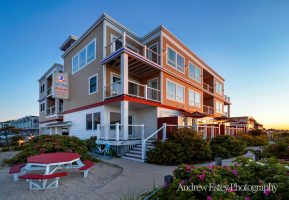 ALOUETTE BEACH RESORT
The Alouette is currently looking for help in the following areas:
Property Maintenance, Food Servers and Housekeeping.
Find full job descriptions and download the applications here: https://www.alouettebeachresort.com/employment/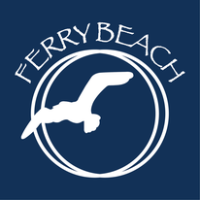 FERRY BEACH RETREAT AND CONFERENCE CENTER
Ferry Beach, a non-profit retreat and conference center with 32 acres and 19 buildings on the sandy Saco Bay coastline has positions available in the following areas:
Registration
Housekeeping
Dining Center
Hospitality
Groundskeeping
Events
Security
If you are interested in applying, go to https://www.ferrybeach.org/work-at-ferry-beach.html for more information.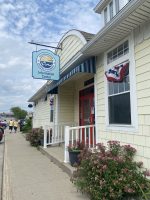 THE OOB CHAMBER OF COMMERCE IS HIRING
The Old Orchard Beach Chamber of Commerce has an open position to fill for the summer season!
The Old Orchard Beach Chamber of Commerce is looking for interns to help out at our Information Center / Welcome Lobby and assist on various projects. A great learning opportunity and to get involved in tourism at Old Orchard Beach, Maine's premier beach resort! 
Please email a cover letter and resume to 
info@oldorchardbeachmaine.com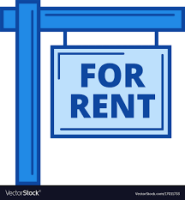 COMMERCIAL PROPERTY FOR RENT-ONE BLOCK FROM THE BEACH
For Rent: 2300 square feet (formerly Chris's Restaurant in the Pier Fries/Bill's Pizza/Dairy Queen building) on the corner of East Grand Ave. and Old Orchard St. Contact Tiffany or Alan at (207) 286-7547 for more information.